The spine is made up of 24 individual vertebrae stacked on top of a bone called the "sacrum". To allow for flexibility and movement, there is a cushion or "disc" in between each level. As we age, these discs can wear and become thinner. This leads to additional changes, including bone spurs and narrowing of the opening where your nerves exit your spine. This process is called "spondylosis", or simply, "arthritis". This problem most commonly involves the vertebra at the very base of your spine or in the middle of the neck.
Arthritis is exceptionally common, affecting people as young as 20 and becoming extremely likely by age 70. How quickly you develop arthritis is thought to be a trait you inherited from your parents. Other factors may play a role, including a history of trauma, smoking, operating motorized vehicles, being overweight, and/ or performing repetitive movements (i.e. lifting, twisting, bending, or sitting). Men seem to be affected slightly more often than women.
Symptoms often begin as neck, back, and buttock pain that gradually worsens. Stiffness may be present upon arising in the morning. Pain is relieved by rest or light activity and aggravated by strenuous work. Sometimes your nerves can become "pinched" in narrowed openings where they exit your spine. This can cause pain, numbness, or tingling radiating into your leg along the path of the irritated nerve.
Arthritic changes can be seen on x-rays, but interestingly, the amount of wearing does not seem to correlate directly with the severity of your symptoms. People with the same degree of arthritis may have symptoms ranging from none to severe. Most researchers believe that the symptoms of osteoarthritis are not the direct result of the disease but from joint restrictions and muscle tightness. Fortunately, those conditions are treatable and our office has a variety of tools to help relieve your pain.
Research has shown that a sedentary lifestyle contributes to degeneration, so be sure to stay active and perform your home exercises. Low-impact activities, like walking, stationary cycling, water aerobics, and yoga may also be helpful.
---
Credit: Information on this page provided by ChiroUp.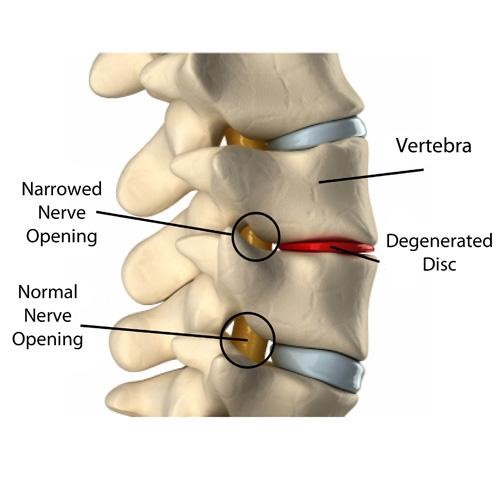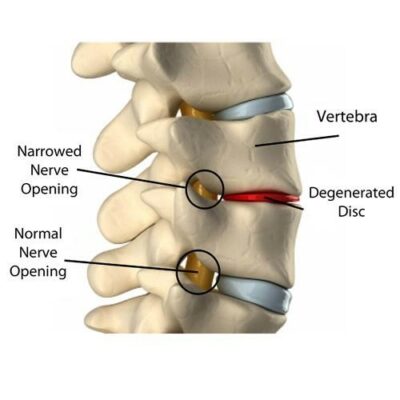 Dr. Matt and the entire staff have been GREAT! I went in for some issues I was having with my neck and back and Dr. Matt also helped me with some other issues I was having with my calf and shoulders that have made a HUGE improvement in my overall health and comfort.

I highly recommend using Dr. Matt!
I really love it here! They are very friendly and I feel Dr. Wilson is giving me great treatment! I also don't feel pressured into coming back too frequently. The adjustments are great! Great office!
Very professional and in depth consultation. These people seem to genuinely care about people's health and progress.
Dr. Matt has done wonders for me and I recommend him highly – I can't say enough good things about him. Dr. Matt and staff are good people and will take great care of you.
Dr. Wilson and Dr, Alec (PT) are both top-notch, and I've trusted my whole family with Dr. Matt Wilson for the last couple of years. My father was a chiropractor for over 40 years, so I knew what I was looking for, and he's the best we've found in the area.  Their approach is to get you feeling better, and not to string things out, costing you more time and money than necessary. While they have all the equipment necessary (x-ray, etc) they don't push unneeded services or snake oils. Both are caring, competent, and compassionate. The staff is good about finding appointments when you need them, and scheduling you with multiple people in a visit whenever possible. The new building is clean, well-appointed, and comfortable. Wait times are short, too. My husband has also had a therapy-based deep tissue massage from one of the two new massage therapists, and said it really helped!
Dr. Matthew squeezed me in on short notice and took very good care of me. He was very thorough and didn't just adjust me and let me walk out. Amazing experience here and the receptionist is a sweetheart.