Your iliotibial band is a fibrous band of tissue running from the crest of your hip, down to your knee. A muscle near the crest of your hip called the tensor fascia lata attaches to this band to help control movements of your leg. Your iliotibial band passes over the point of your hip and over another bony bump on the outside of your knee called the lateral epicondyle. When the band is too tight, it can become painfully inflamed as it repeatedly rubs over the top of either of these bony projections. Irritation at the bony bump near the knee is called iliotibial band friction syndrome.
The condition usually presents as pain on the outside of your knee that becomes worse with repetitive knee flexion or extension. This condition is the leading cause of lateral knee pain in runners, especially slower "joggers." The pain usually develops 10-15 minutes into the workout. You may sometimes feel or hear a click during movement. Symptoms usually ease at rest. Running on slick "wintry" surfaces may aggravate the condition. Excessively worn running shoes may be a culprit. With a proper diagnosis, conservative care like the kind provided at this office is effective at managing your iliotibial band syndrome.
---
Credit: Information on this page provided by ChiroUp.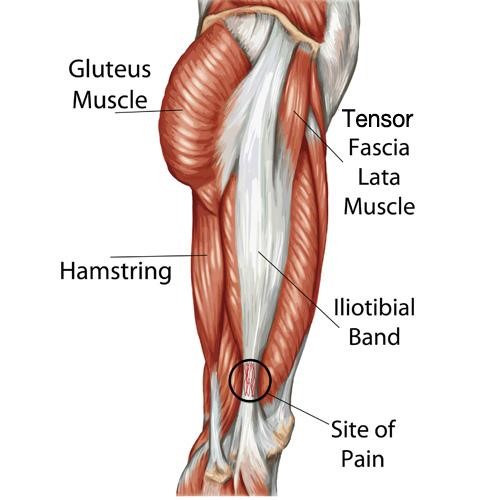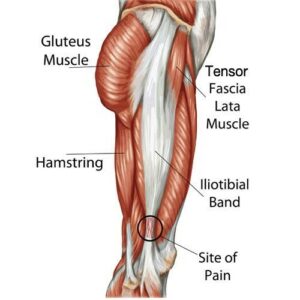 Very professional and in depth consultation. These people seem to genuinely care about people's health and progress.
Dr. Matthew squeezed me in on short notice and took very good care of me. He was very thorough and didn't just adjust me and let me walk out. Amazing experience here and the receptionist is a sweetheart.
I really love it here! They are very friendly and I feel Dr. Wilson is giving me great treatment! I also don't feel pressured into coming back too frequently. The adjustments are great! Great office!
Dr. Matt has done wonders for me and I recommend him highly – I can't say enough good things about him. Dr. Matt and staff are good people and will take great care of you.
Dr. Matt and the entire staff have been GREAT! I went in for some issues I was having with my neck and back and Dr. Matt also helped me with some other issues I was having with my calf and shoulders that have made a HUGE improvement in my overall health and comfort.

I highly recommend using Dr. Matt!