Children and adolescents have soft "growth plates," which are areas where their bone is still growing. In children, this growth plate is much weaker than in adults. This means that children are more likely to suffer growth plate injuries than adults, especially during periods of rapid growth.
Osgood Schlatter's disease, also called tibial epiphysitis, is a painful irritation of the growth plate near the insertion of your quadriceps muscle on your knee. The powerful thigh muscles attach onto your knee through the patellar tendon. When your thigh muscle contracts- like during running or jumping, they place a sheer force on the growth plate of your knee.
Osgood Schlatter's disease is more common in athletes, particularly those who take part in soccer, gymnastics, basketball, running, or track. It is most common between the ages of 10 and 15 and is relatively equally common between boys and girls. Excessively tight thigh or calf muscles may contribute to this problem.
You may experience pain with activity that requires running or jumping. You will often feel tenderness or even bony enlargement of your "tibial tuberosity", just below your knee. Kneeling or prolonged squatting may be painful.
Some athletes with mild cases may continue activity as long as it does not increase their symptoms. Most cases may require a period of rest to allow the condition to heal.  Osgood Schlatter's disease can temporarily limit your activity, but most of the time, we can successfully manage it, allowing your return to pain-free activity in a relatively short time.
---
Credit: Information on this page provided by ChiroUp.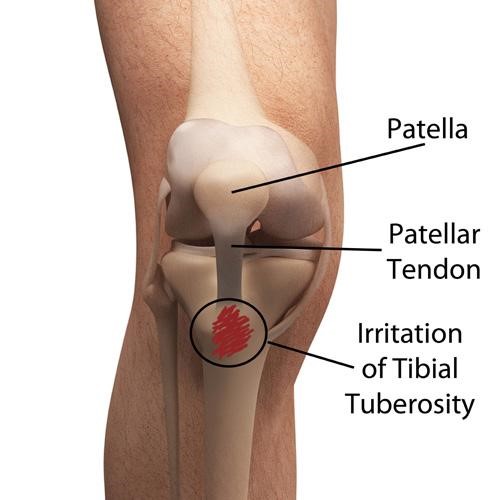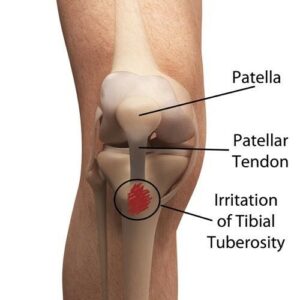 Very professional and in depth consultation. These people seem to genuinely care about people's health and progress.
Dr. Matt and the entire staff have been GREAT! I went in for some issues I was having with my neck and back and Dr. Matt also helped me with some other issues I was having with my calf and shoulders that have made a HUGE improvement in my overall health and comfort.

I highly recommend using Dr. Matt!
Dr. Matthew squeezed me in on short notice and took very good care of me. He was very thorough and didn't just adjust me and let me walk out. Amazing experience here and the receptionist is a sweetheart.
Dr. Matt has done wonders for me and I recommend him highly – I can't say enough good things about him. Dr. Matt and staff are good people and will take great care of you.
I really love it here! They are very friendly and I feel Dr. Wilson is giving me great treatment! I also don't feel pressured into coming back too frequently. The adjustments are great! Great office!