Physical therapy can be used not only to relieve pain, but also to improve mobility and overall functional ability, reduce the need for prescription painkillers, avoid surgery, and help patients live a healthier, more physically active lifestyle. There is a wide range of positive implications of physical therapy, from posture and balance to fitness and injury prevention.  In addition to promoting healthy, active lifestyles and improving movement, physical therapists can create fitness and wellness programs tailored to the specific needs of the patient.
A physical therapy program can help decrease the use of opioids and other prescription drugs. Although the relationship between physical therapy and the opioid crisis may not be obvious, pain medication is frequently prescribed as a means of alleviating chronic or acute pain. It is possible for physical therapists to reduce patients' reliance on opioids and other prescription drugs.
Physical therapy can alleviate pain in some cases and prevent surgery in others. Patients often think that surgery is the only option when they have an injured rotator cuff or a torn meniscus, but current evidence indicates that physical therapy can actually manage pain and help patients avoid surgery.
Physical therapists use a wide variety of techniques and tools to help each and every patient improve their function and mobility. This allows for decreased pain and increases the quality of life.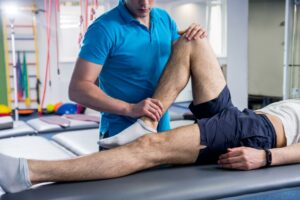 Dr. Matt and the entire staff have been GREAT! I went in for some issues I was having with my neck and back and Dr. Matt also helped me with some other issues I was having with my calf and shoulders that have made a HUGE improvement in my overall health and comfort.

I highly recommend using Dr. Matt!
Dr. Matthew squeezed me in on short notice and took very good care of me. He was very thorough and didn't just adjust me and let me walk out. Amazing experience here and the receptionist is a sweetheart.
Very professional and in depth consultation. These people seem to genuinely care about people's health and progress.
Dr. Matt has done wonders for me and I recommend him highly – I can't say enough good things about him. Dr. Matt and staff are good people and will take great care of you.
I really love it here! They are very friendly and I feel Dr. Wilson is giving me great treatment! I also don't feel pressured into coming back too frequently. The adjustments are great! Great office!