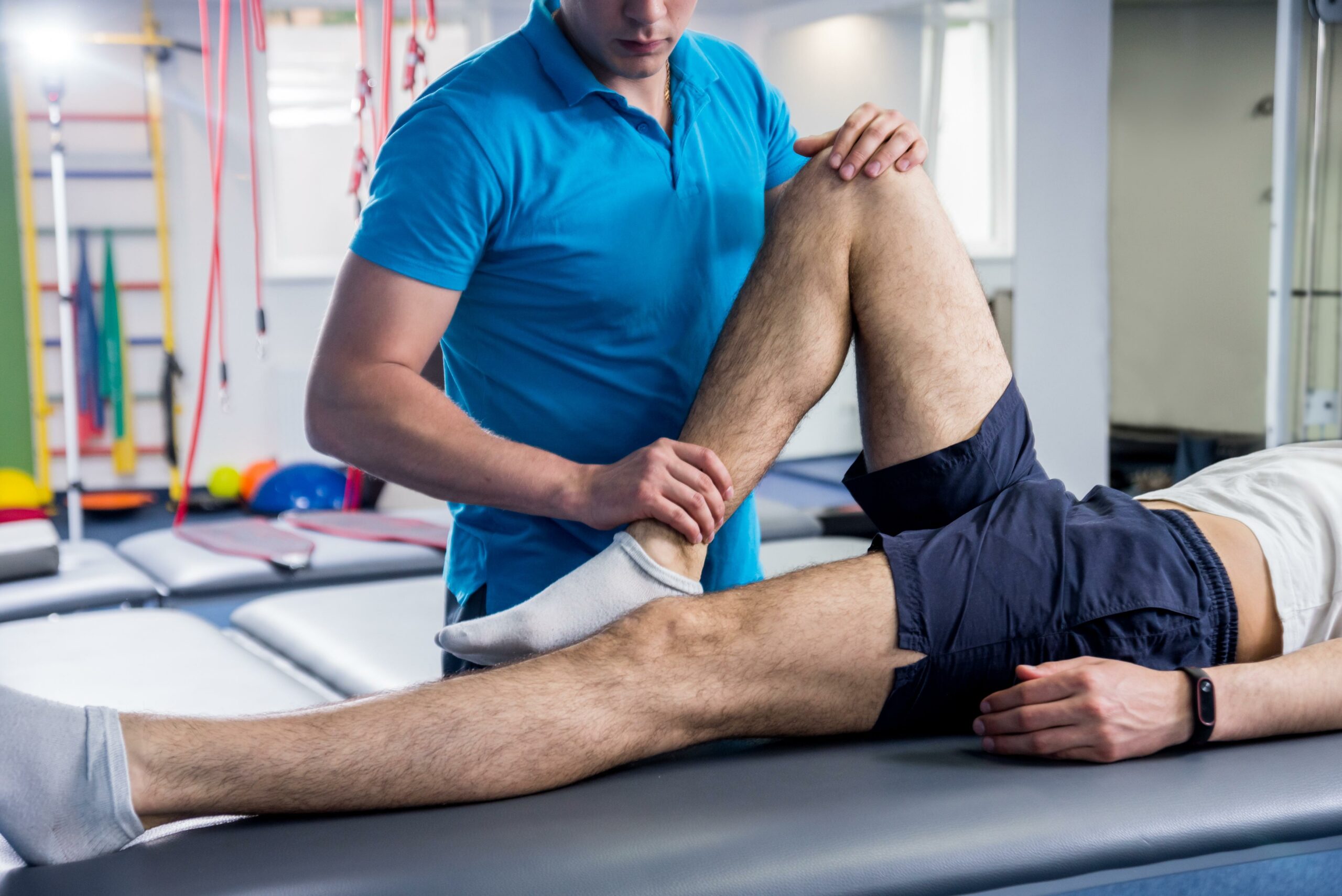 Physical Therapy Services
Pre & Post Surgical Rehabilitation

Chronic Pain Rehab

Interdisciplinary Care Coordination

Chronic Pain

Balance & Coordination Issues

Sports Injuries

Stroke

Arthritis

Back & Neck Pain

Joint Replacements

Neurological Conditions
Physical Therapy FAQ
Are you experiencing pain or discomfort in your body? Do you feel limited in your daily activities due to an injury, surgery, or chronic condition? If so, our West Des Moines physical therapy office may be the answer to your problems. Physical therapy is a non-invasive, drug-free approach to healing that focuses on restoring your physical function, mobility, and independence.
How Physical Therapy Works
Physical therapy involves a comprehensive assessment of your condition, followed by the development of a personalized treatment plan. Your physical therapist will work with you one-on-one to address your specific needs and goals.
The treatment plan may include:
Therapeutic exercises
Manual therapy
Electrical stimulation
Ultrasound therapy
Heat and ice therapy
Aquatic therapy
Assistive devices
Patient education and counseling
Physical therapy is a collaborative process between you and your therapist. It requires your active participation and commitment to the treatment plan to achieve the best possible outcomes.
Types of Physical Therapy
There are several types of physical therapy available including:
Orthopedic physical therapy – focuses on the musculoskeletal system, including bones, muscles, ligaments, and tendons.
Neurological physical therapy – focuses on conditions that affect the nervous system, such as stroke, Parkinson's disease, and multiple sclerosis.
Pediatric physical therapy – focuses on the unique needs of children and adolescents, including developmental delays, injuries, and disabilities.
Sports physical therapy – focuses on injuries and conditions related to sports and athletic activities.
Geriatric physical therapy – focuses on the needs of older adults, including balance and coordination, mobility, and fall prevention.
Finding the Right Physical Therapist
Choosing the right physical therapist is crucial to the success of your treatment. Here are some factors to consider when selecting a physical therapist:
Credentials and experience
Specialization in your specific condition or needs
Personal rapport and communication skills
Availability and location
Insurance coverage and payment options
Physical therapy is a safe, effective, and non-invasive approach to healing and restoring your physical function, mobility, and independence. By choosing the right physical therapist and committing to your treatment plan, you can reduce pain, improve mobility, and enhance your overall quality of life. Don't let pain and discomfort limit your daily activities – contact us to visit with our licensed physical therapist in West Des Moines to start your journey toward optimal health and wellness.
I really love it here! They are very friendly and I feel Dr. Wilson is giving me great treatment! I also don't feel pressured into coming back too frequently. The adjustments are great! Great office!
Dr. Matt has done wonders for me and I recommend him highly – I can't say enough good things about him. Dr. Matt and staff are good people and will take great care of you.
Dr. Wilson and Dr, Alec (PT) are both top-notch, and I've trusted my whole family with Dr. Matt Wilson for the last couple of years. My father was a chiropractor for over 40 years, so I knew what I was looking for, and he's the best we've found in the area.  Their approach is to get you feeling better, and not to string things out, costing you more time and money than necessary. While they have all the equipment necessary (x-ray, etc) they don't push unneeded services or snake oils. Both are caring, competent, and compassionate. The staff is good about finding appointments when you need them, and scheduling you with multiple people in a visit whenever possible. The new building is clean, well-appointed, and comfortable. Wait times are short, too. My husband has also had a therapy-based deep tissue massage from one of the two new massage therapists, and said it really helped!
Dr. Matthew squeezed me in on short notice and took very good care of me. He was very thorough and didn't just adjust me and let me walk out. Amazing experience here and the receptionist is a sweetheart.
Very professional and in depth consultation. These people seem to genuinely care about people's health and progress.
Dr. Matt and the entire staff have been GREAT! I went in for some issues I was having with my neck and back and Dr. Matt also helped me with some other issues I was having with my calf and shoulders that have made a HUGE improvement in my overall health and comfort.

I highly recommend using Dr. Matt!