Your nervous system is basically a big electrical circuit. Your spinal cord transmits all the electrical nerve impulses between your brain and spine. From there, individual nerves emerge from your spine then travel to supply sensation and movement to specific areas of your shoulders, arms, and hands. This allows you to move and feel sensations like touch, heat, cold, and pain. Anything that interferes with this transmission can cause problems.
This often results in pain numbness or tingling in the specific area of your arm or leg (often called Sciatica) that is supplied by the irritated nerve. Symptoms may vary from a dull ache to a constant severe sharp shooting pain and are likely aggravated by certain positions or movements.
To solve this problem, we will treat the source of your nerve irritation and can use a number of different methods to do so. It is important for you to follow your treatment plan closely and be sure to tell us immediately if you experience any progression of your arm or leg pain, numbness, or weakness.
---
Credit: Information on this page provided by ChiroUp.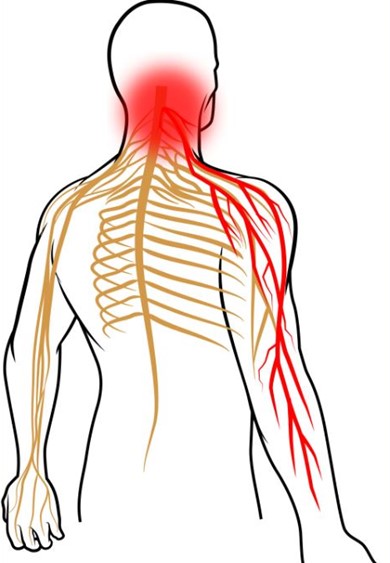 Dr. Kim is an excellent chiropractor. She has been able to diagnose and correct problems that other chiropractors said were chronic. Highly recommend her!
Very professional and in depth consultation. These people seem to genuinely care about people's health and progress.
Dr. Matt and the entire staff have been GREAT! I went in for some issues I was having with my neck and back and Dr. Matt also helped me with some other issues I was having with my calf and shoulders that have made a HUGE improvement in my overall health and comfort.

I highly recommend using Dr. Matt!
I really love it here! They are very friendly and I feel Dr. Wilson is giving me great treatment! I also don't feel pressured into coming back too frequently. The adjustments are great! Great office!