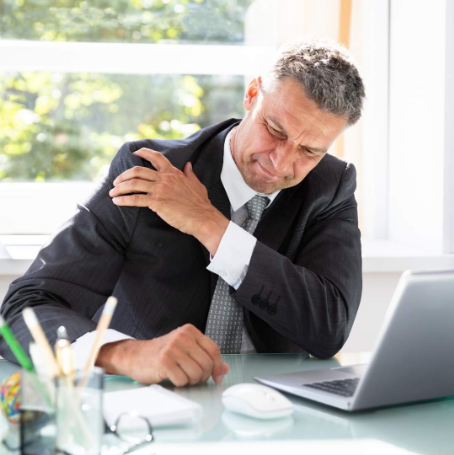 You may not realize how much you rely on your shoulders to get you through the day until you are injured and require chronic pain treatment in Des Moines, IA, or elsewhere. Then you'd be frustrated because you couldn't go about your daily activities. There are several reasons why you can sustain a shoulder injury, but one of the most common causes is our rotator cuffs, which account for millions of clinic visits each year. This would result in tendon swelling and inflammation, long-term impingement, consistent stiffness, and discomfort. 
The good news is that there is now a well-developed non-surgical care plan that can significantly alleviate this type of shoulder pain. Chiropractic and physical therapy work well together for rotator cuff injuries, whether for prevention, prehab (before surgery), or rehab (after surgery). 
What Exactly is a Rotator Cuff Injury?
Shoulders are among the most flexible joints in the body, but they are also one of the most vulnerable to injury. When the shoulder is used repeatedly, it is prone to scapular dyskinesis. It will crowd the area of the shoulder where the rotator cuff tendons are and cause impingement every time you reach overhead and back. Impinged and degenerating tendons fray and eventually tear over time.
Rotator cuff tears will continue to develop from partial tears to full-thickness tears to rupture. Moreover, there are other chronic medical conditions that could also lead to a rotator cuff injury. These are shoulder tendonitis, arthritis, and bursitis. Just like other injuries, the rotator cuff injury will heal faster if diagnosed sooner. If you are experiencing shoulder pain, make sure to go to one of the most trusted chiropractors in Des Moines. 
Conservative Care Plan For Rotator Cuff Injury 
Many studies show that conservative care for torn rotator cuffs is far superior to surgical treatment. While some patients require surgery due to an acute tear, the majority will benefit from conservative treatments such as those provided by a chiropractor and physical therapist. Non-surgical treatment for partial to chronic-thickness rotator cuff tears is as effective as or even better than surgical treatment.
For rotator cuff problems, the combination of chiropractic and physical therapy has become the logical first choice. Back and shoulder adjustments from a chiropractor can help with shoulder issues ranging from scapular dyskinesis to rotator cuff tears. Moreover, physical therapy aids in the strengthening of tendons and ligaments, as well as the strengthening and conditioning of muscles to help them get in better shape. This combination therapy is more beneficial for prevention or rehabilitation populations.
The following strategies are used in conservative care treatment.
Manipulation of Joints

Modalities of Treatment

Massage and Myofascial Release

Stretching Exercises

Strengthening Exercises
Our Clinic's Experience With This Combined Treatment 
Since our company's founding, we have dealt with individuals who had a variety of injuries, all of which we were able to properly treat. One of our case studies involves a patient with a torn rotator cuff who has undergone two operations to treat it. Following surgery for the first rotator cuff injury, regular physical therapy was used for recovery. The patient required a conventional 12-week recovery period to regain 80% of their strength and range of motion. 
The second rotator cuff that the patient needed to have repaired required 6 weeks of chiropractic back-in-shoulder manipulation on the damaged shoulder and then 6 weeks of prehab before her surgery. The patient's post-surgery rehab took half the time to reach 80% of the benchmarks for flexibility and strength. In fact, the surgeon who carried out the patient's two procedures has asked to come to our clinic to sit down and learn more about what we're doing. Simply put, we're mixing the therapies in a way that many surgeons haven't seen before for surgical cases.
In light of the foregoing, do not hesitate to contact us if you experience shoulder discomfort or believe you need chronic pain treatment in Des Moines, IA. You can make an appointment to come see us at Ashworth Rd, West Des Moines, IA 50266 by calling (515) 225-4002. At Ashworth Chiropractic, Physical Therapy and Acupuncture, you can be confident that we can help you treat and manage your pain for the maximum level of comfort.